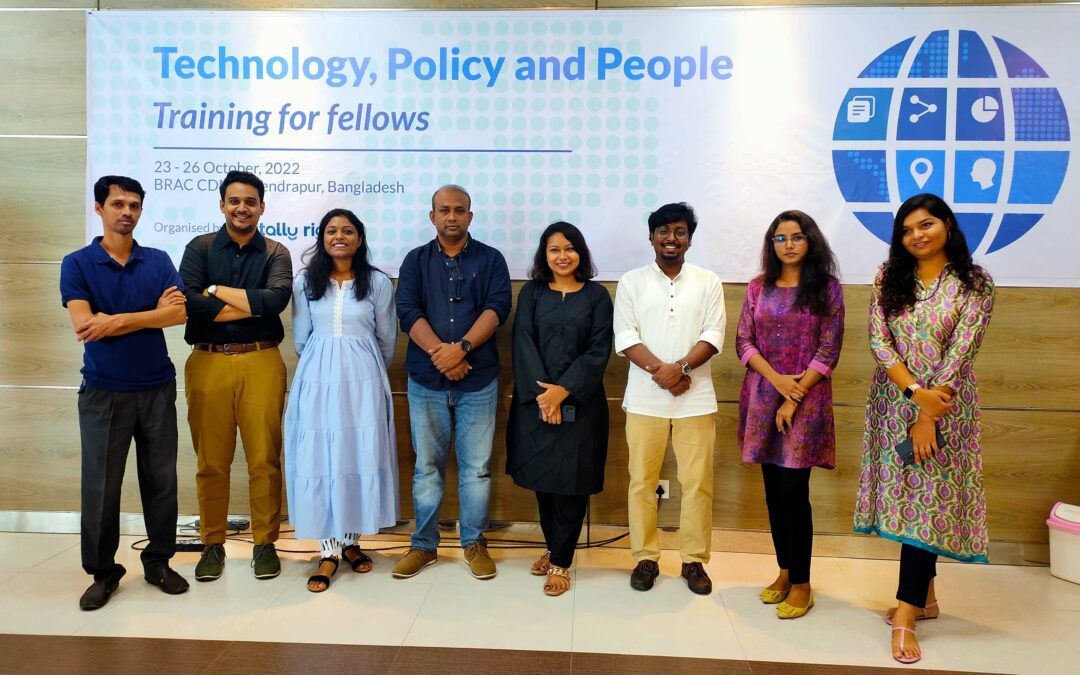 Digitally Right is delighted to introduce the first cohort of tech policy fellows. A total of eight early and mid-career professionals coming from diverse backgrounds in academia, civil society, media, and law have been selected as fellows for the six-month fellowship starting in October 2022.  
They'll attend a 4-day residential workshop, and several deep-dive sessions with leading global experts and produce research on critical tech policy issues affecting society and communities. Fellows will work with expert mentors to produce their works and will have the opportunity to present their findings to a distinguished gathering.
Digitally Right launched the first Tech Policy Fellowship 2022 in Bangladesh to enable professionals of different sectors to understand the global and local trends in tech policies and their role and impact. It aims to empower them with the essential skills and knowledge to become an advocate for a free and open digital space.
Access Now, an international non-profit organization working to defend and extend digital rights around the world, is a knowledge partner in this initiative.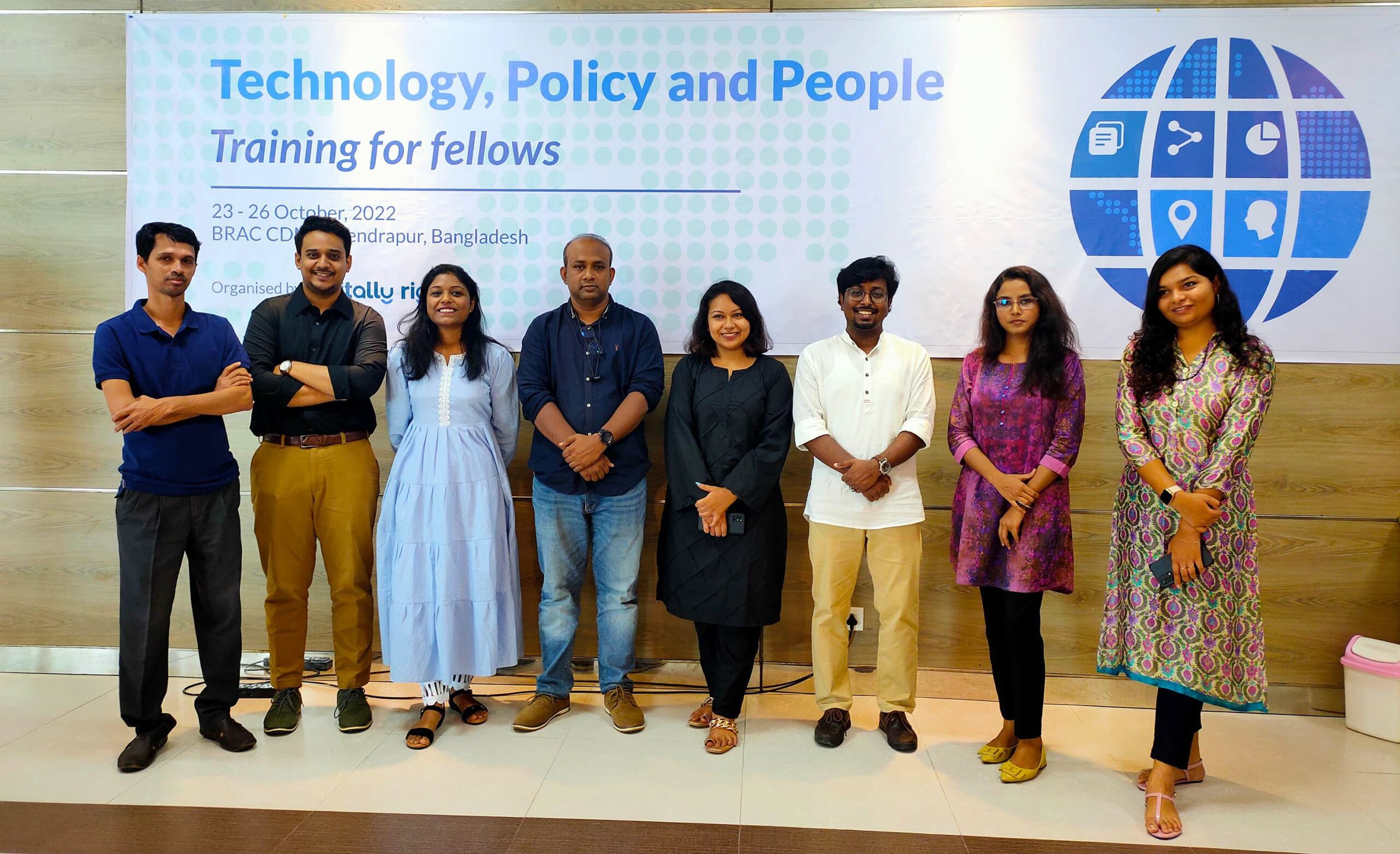 Meet the Fellows (alphabetically)
Manisha Biswas has more than three years of experience in protecting the rights, presently, of the Rohingya community of Bangladesh. She takes a deep interest in artificial intelligence and how it governs social media platforms, policies related to AI, and their impact on society – which inspired her to apply for this fellowship. She believes that the knowledge acquired from the fellowship will help her to serve the communities better.
Mohammad Pizuar Hossain is a senior lecturer in law at the East-West University, and an advocate of the District and Sessions Judge Court, Dhaka, Bangladesh. He has five years of experience in research and has a strong interest in cybersecurity policy. He provides pro-bono legal support to the victims of human rights violations. He joined this fellowship program to extend his research vision in the ever-changing space of technology.
Mohammad Tauhidul Islam manages outreach and communications at Transparency International Bangladesh (TIB) as a coordinator. He has 17 years of experience in journalism and 3 years in civil society. He is keen on data analytics, data protection, and tech transparency which brings him to the cohort of fellows. He expects to broaden his knowledge of national tech-related policies and their implications and translate the skills in advocacy for a freer digital space.
Rajib Ahmed brings extensive experience in journalism to the cohort. As a deputy head of reporting in Prothom Alo, he manages the reporting team and is eager to learn how his newsroom can better cover technology and digital rights issues. A business reporter turned news manager, Rajib wants to understand how technology and policies impact the freedom of expression. He listed a ton of questions for the fellowship organizers (no pressure!) that he believes this fellowship will answer.
Sadiul Islam Antor is an avid researcher from Bangladesh Legal Aid and Services Trust (BLAST) and a critic of recent national and international laws. He joins this fellowship with extensive knowledge in the policy sphere and experience in advocacy and legal research. What brings him to this fellowship is his thirst to know more about the global policy landscape and digital rights, which he believes will help him in his career. 
Saraf Farhin Choudhury has been working as a research associate with a leading law firm for more than three years. She has extensive experience working on digital security and data protection laws and conducting comparative studies with GDPR and ADPPA. She joins the fellowship with her quest to gain a nuanced understanding of the issues and believes that this fellowship will help her in her professional work. 
Umme Salma is a program coordinator at the Participatory Research and Action Network – PRAAN. She proudly serves her local community and maintains a network of youth advocates. Salma engages in social advocacy, particularly in gender rights and climate justice. She also takes interest in digital rights and expects to get both theoretical and hands-on experience from this fellowship. 
Zyma Islam has more than ten years of experience in working on rights-based investigative journalism with The Daily Star in Bangladesh. She joins the fellowship with the hope of learning how to critically evaluate and examine the rapidly changing legislation landscape and to understand how global tech giants negotiate with governments.